Antiques • Vintage • Collectibles
THE ORIGINAL GREEN INDUSTRY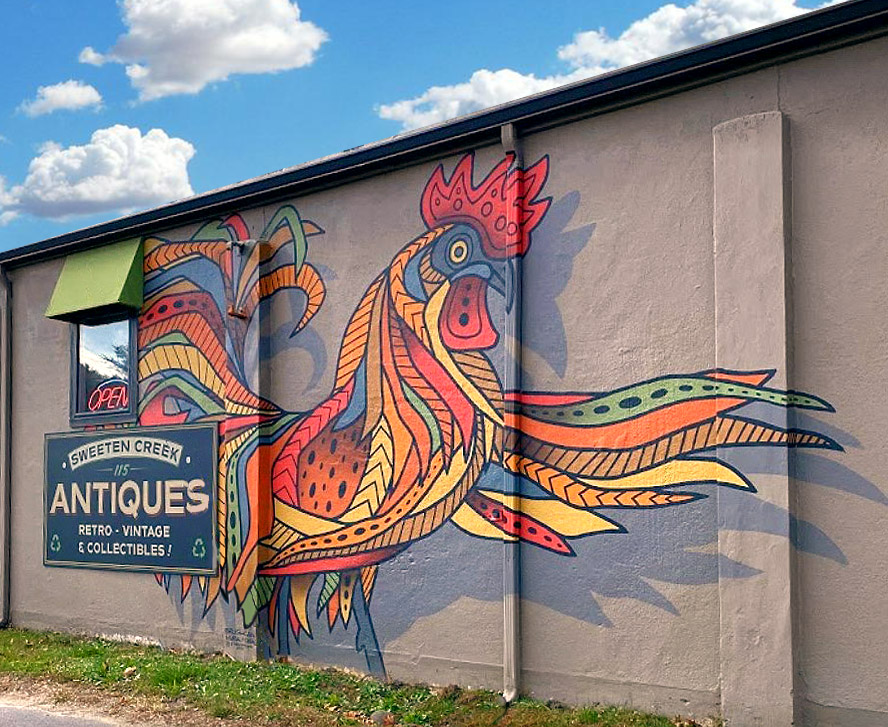 Sweeten Creek Antiques is a diverse and eclectic antique market in Asheville with 31,000 square feet with 125 vendors. Convenient parking and pet friendly. There is something for every person, every home and every budget.
Monday – Saturday / 10:00am – 5:30pm
Sunday / 12pm to 5:30pm
"Great place with tons of antique/ vintage home decor and lots more. Could easily spend hours here looking through everything they have. Definitely will be returning! Bonus- it's pet friendly."
"My favorite antique store in Asheville, NC. You find a variety of antiques and if you're looking for something in particular they're always helpful in finding it. Friendly and courteous."
"One of my very favorite places in this area to browse for treasures. Best to go when you've got plenty of time, as it's a huge place and it's easy to spend hours poking around."